It's the start of the fall season. Here's what the Elevensies have lined up for you during the rest of 2011!



Congratulations, fall debut authors!



_____________________________________
September




ANNA DRESSED IN BLOOD (Tor) - Sep
Kendare
Blake
It's just your average boy-meets-girl, girl-kills-people story.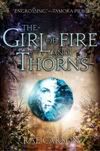 THE GIRL OF FIRE AND THORNS (Greenwillow) - Sep 20
Rae Carson
An unlovely, underachieving princess must become a hero when she is married off to a foreign king and swept into a world of courtly politics, dark magic, and war.
THE FAERIE RING (Tor Teen) - Sep 27
Kiki Hamilton
A stolen ring, a threatened truce between the British and Faerie Courts and a pickpocket with an intriguing birthmark....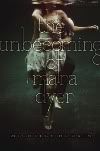 THE UNBECOMING OF MARA DYER (Simon & Schuster BFYR) - Sep 27
Michelle Hodkin
About a sixteen-year-old girl who discovers she may be responsible for a series of murders, and the boy who falls in love with her, at his own risk.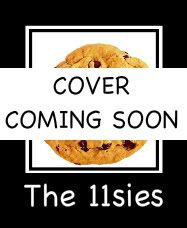 WITCH EYES (Flux) - Fall
Scott Tracey
A modern, gay Romeo and Juliet story involving two rival witch families, and the sons that fall in love.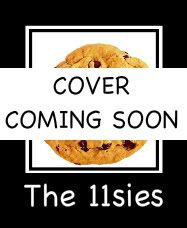 THE PRINCESS CURSE (HarperCollins)
Merrie Haskell
In this medieval Romanian retelling of "The Twelve Dancing Princesses," an herbalist's apprentice must break a curse or become the bride of the Lord of Underworld.
WITH A NAME LIKE LOVE (Macmillan) - Sep 27
Tess Hilmo
Ollie's daddy, the Reverend Everlasting Love, pulls their trailer into town for a three day revival. On that first day, Ollie meets a boy whose mother is in jail for murdering his father and who asserts her innocence. But, even if Ollie were to believe the boy, could she convince her daddy to stay long enough to help him?
_____________________________________
October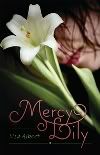 MERCY LILY (Flux) - Oct 8
Lisa Albert
Dealing with the concepts of quality of life, natural death, and euthanasia are all part of being a veterinary assistant, but when Lily's duties of caring for animals and being her mom's caretaker become blurred, she's faced with the hardest decision of her life—and her mother's.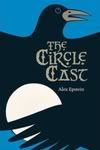 THE CIRCLE CAST: THE LOST YEARS OF MORGAN LE FAY (Tradewinds) - Oct
Alex Epstein
How did an exiled girl named Morgan le Fay become the most powerful witch of her generation?

DEARLY, DEPARTED (Random House)
Lia Habel
Girls in pretty dresses with rail guns, making "dinner" plans with the sweetest of post-mortal guys...what's not to like?
AUDITION (Viking) - Oct
Stasia Kehoe
What price would you pay to reach your dreams?
VIRTUOSITY (Simon & Schuster) - Oct 18
Jessica Martinez
Carmen, a 17-year-old violin prodigy, falls for her biggest rival just two weeks before the biggest competition of her career.
_____________________________________
November
DON'T EXPECT MAGIC (Delacorte) - Nov 8
Kathy McCullough
A reluctant fairy godmother discovers that it takes more than magic to make wishes come true.
MY UN-FAIRY TALE LIFE (Sourcebooks Jabberwocky) - Nov 1
Anna Staniszewski
Is your magical kingdom falling apart? Twelve-year-old Jenny is on the case -- whether she likes it or not.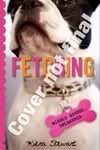 FETCHING (Disney*Hyperion) - Nov
Kiera Stewart
A crew of middle school nobodies secretly use dog training techniques on their classmates to go from eighth-grade underdogs to leaders of the pack, only to discover being top dog isn't all they expected it to be.
_____________________________________
December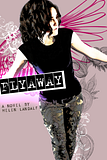 FLYAWAY (Houghton-Mifflin Harcourt) - Dec 20
Helen Landalf
Fifteen-year-old Stevie suspects her mom, who works as a stripper in downtown Seattle, may be doing crystal meth.