Hooray! Summer is just around the corner. Here's a list of hot summer reads for May through August.



Congratulations, summer debut authors!





_____________________________________
May




BLOOD MAGIC (Random House) - May 24
Tessa Gratton
A novel about two teens who meet in a cemetery and plunge into a dangerous world of dark magic, first love, and the deadly secrets that hide in blood.




POPULAR (Flux)
Alissa Grosso
A dark secret brings about the downfall of an all-powerful high school clique.





THE SWEETEST THING (Egmont)
Christina Mandelski
Life turns upside down for talented cake decorator Sheridan Wells when her dad is offered a reality TV show, the cutest guy in town asks her out and she finds an intriguing clue that may lead to her missing mother.


GIRL WONDER (Disney*Hyperion)
Alexa Martin
What happens when you finally escape the anarchy of your third-rate high school... only to discover that upper echelons can be every bit as much of a snake pit?

UNDER THE MESQUITE (Lee & Low) - May 1
Guadalupe Garcia McCall
Lupita, a budding actor and UNDER THE MESQUITE poet in a close-knit Mexican American immigrant family, comes of age as she struggles with adult responsibilities during her mother's battle with cancer. A novel in verse.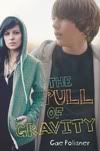 THE PULL OF GRAVITY (FSG/MacMillan)
Gae Polisner
Two teens embark on a secret road trip to keep a promise to their dying friend but instead discover the beauty of Steinbeck, the crappy truth about even the best-laid plans, and that sometimes gravity has a will of its own.

DIVERGENT (Katharine Tegen)
Veronica Roth
One choice can transform you.




ALIENS ON VACATION (Disney*Hyperion)
Clete Smith




THE ROTTEN ADVENTURES OF ZACHARY RUTHLESS (HarperCollins)
Allan Woodrow

Ten-year old Zachary Ruthless and his henchman Newt must fight off zombies, laser guns and zucchini-flavored gum to join the world's most evil gang of super villains.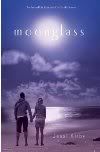 MOONGLASS (Simon & Schuster) - May 3
Jess Kirby

When Anna moves to Crystal Cove, years after her mother's drowning, she believes it's for a fresh start. Bu t the ocean returns everything, including the past.And Anna's past is made up of an abandoned cottage, a man who crawls the beach every Sunday, and the red piece of sea glass she wears around her neck.
_____________________________________
June

Amy Fellner Dominy
It's summer camp and Ellie Taylor can win it all: a scholarship to high school, a chance to compete on the best speech team in the state, and Devon Yeats – the insanely hot guy who's also her hottest competition. There's just one catch: Ellie has to hide that she's Jewish or risk losing everything.





THE REVENANT (Knopf) - June 14
Sonia Gensler
A ghostly tale of false identities, illicit romance and deadly secrets, set in a Cherokee girls' school in the old west.





BREATH OF ANGEL (publisher?) - June 21
Karyn Henly
Melaia, a young priestess, finds herself in the middle of a blood feud between two immortal brothers and discovers that the payment for their ancient debt involves her own destiny.



HEREAFTER (HarperCollins) - Jun 7
Tara Hudson
A stranded spirit, a sudden love...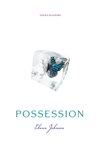 POSSESSION (Simon Pulse)
Elana Johnson
In a world where Thinkers control the population and rules aren't meant to be broken, one fifteen-year-old girl tries to beat them at their own game.


LUMINOUS (Dutton) - June 30
Dawn Metcalf
Sixteen-year old Consuela can remove her skin, revealing a lustrous mother-of-pearl skeleton, and make skins out of anything – air, water, feathers, fire – in order to save people from dying before their time.





DEAD RULES (HarperTeen) - June 21
Randy Russell
Sometimes falling in love means you have to kill somebody.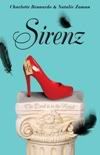 SIRENZ (Flux) - June 8
Natalie Zaman and Char Bennardo
What happens when two teens find themselves at the mercy of Hades, Lord of the Underworld? He recruits them to be his sirens.

_____________________________________
July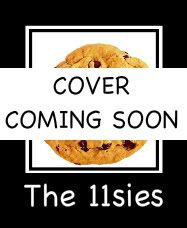 ORIGINAL SIN (Tor)
Lisa Desrochers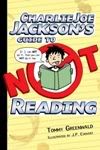 CHARLIE JOE JACKSON'S GUIDE TO NOT READING (Roaring Brook)
Tommy Greenwald
"If my book inspires just one kid to become a reader... that's too many." -- Charlie Joe Jackson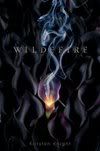 WILDEFIRE (Simon & Schuster)
Karsten Knight
Being a dormant teenage Polynesian volcano goddess can be murder on your love life.
BAD TASTE IN BOYS (Delacorte)
Carrie Harris
A strange illness is turning hot gridiron hunks into mindless, flesh-eating zombies, and super-smartie Kate Grable must find an antidote before it's too late.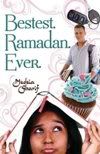 THE. BESTEST. RAMADAN. EVER. – (Flux) July 8
Medeia Sharif
Almira Abdul is fasting for Ramadan for the first time, and the holy month proves to be a bumpy one.
_____________________________________
August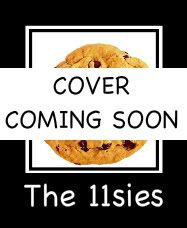 A MAP OF ME (FSG)
Tami Lewis Brown
When Momma runs off on a chicken collecting binge twelve-year-old Margie snatches Daddy's Faithful Ford and her smarty-pants sister Peep to search Kentucky back roads for Momma-- and her own heart.


VANISHED (Disney*Hyperion)
Sheela Chari
When 11-year-old Neela's instrument disappears one day, she discovers it's no accident, but part of a chain of disappearances tracing back to a famous, dead musician, a pointy-faced dragon, and a vanishing curse.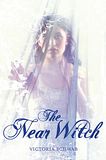 THE NEAR WITCH (Disney*Hyperion)
Victoria Schwab
A darkly romantic original fairy tale set on enchanted moors where children are disappearing from their beds at night, and a 16 year old girl must protect a mysterious boy whom the villagers accuse of kidnapping.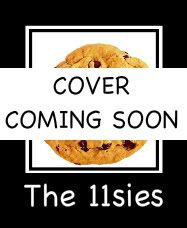 A BEAUTIFUL DARK (pub?)
Jocelyn Davies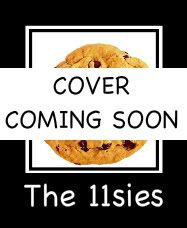 AND THEN THINGS FALL APART (Simon Pulse)
Arlaina Tibensky
Keek's parents are splitting up, her boyfriend is trying to wrestle her out of her pants at every opportunity, and all the while she is suffering with a case of late onset chicken pox in the Chicago suburbs with only an ancient IBM typewriter, her chain-smoking grandmother, and her well-worn copy of Sylvia Plath's The Bell Jar to console her.