In the publishing industry, spring starts early. Here's a list of what 2011 has in store for you between now and April.



Congratulations, spring debut authors!



________________________________________


January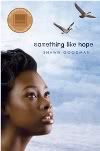 SOMETHING LIKE HOPE (Delacorte)*
Shawn Goodman
Shavonne, a fierce and desperate 17 year-old who is trapped in a juvenile justice system that is corrupt and abusive, struggles to find a way out.



TEENIE (Knopf)*
Christopher Grant
The funny stuff that happens in a West Indian family meets an after school special.



WARPED (Delacorte)
Maurissa Guibord
A romantic fantasy about a girl, a unicorn tapestry and the threads of fate that bind them together.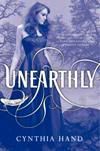 Unearthly (HarperTeen)
Cynthia Hand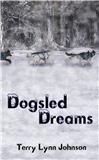 DOGSLED DREAMS (4RV Publishing)
Terry Lynn Johnson
Rebecca dreams of becoming a famous sled dog racer.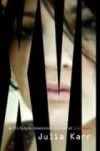 XVI (Speak)
Julia Karr
In the future, innocence expires at sixteen.





THE IRON WITCH (Flux)
Karen Mahoney
Dark magic & twisted faeries.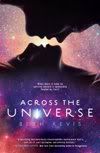 ACROSS THE UNIVERSE (Razorbill)
Beth Revis
When Amy wakes up from cryogenic freezing early, she must stop a murderer unplugging the other frozens.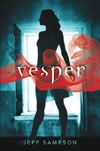 VESPER (Balzer + Bray)
Jeff Sampson
A geeky teen girl must figure out who's committing a rash of murders in her small town...and what's causing her to turn into a monster.





THE TROUBLE WITH HALF A MOON (Putnam)
Danette Vigilante
Thirteen year old Dellie learns about faith and healing from Miss Shirley, a mysterious new neighbor, and Corey, a five year old boy in need of love and rescuing.



*released in December 2010
_________________________________________


HOW LAMAR'S BAD PRANK WON A BUBBA-SIZED TROPHY (Balzer & Bray)
Crystal Allen
Lamar is the maddest, baddest bowler ever, but when it comes to girls, he doesn't have game. So over the summer, he vows to change his image from dud to stud!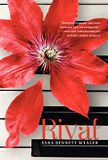 RIVAL (HarperTeen)
Sara Bennett Wealer
"Glee" goes to the opera in this novel about best friends, bitter enemies and one life-changing competition.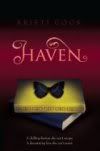 HAVEN (Simon Pulse)
Kristi Cook
A paranormal tale set at a boarding school where everyone has psychic abilities.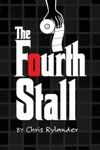 THE FOURTH STALL (HarperCollins)
Chris Rylander

_________________________________________
March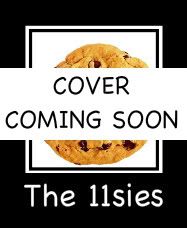 THE END OF THE LINE (Holiday House)
Angela Ceritto





CLARITY (Point/Scholastic)
Kim Harrington
A psychic teen must solve a murder when her brother becomes the prime suspect.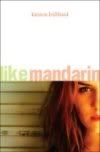 LIKE MANDARIN (Delacorte)
Kirsten Hubbard
There's not much beauty in the badlands of Washokey, Wyoming, but Grace thinks she's found it in an unlikely friendship with wild girl Mandarin Ramey – that is, until Mandarin betrays her.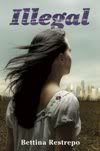 Illegal (HarperCollins)
Bettina Restrepo
Nora, a Mexican immigrant, crosses the border illegally to find her father in Houston,Texas.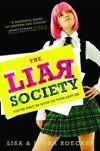 THE LIAR SOCIETY (Sourcebooks Fire)
Lisa and Laura Roecker
Kate Lowry didn't think dead best friends could send e-mails....




BETWEEN SHADES OF GRAY (Philomel)
Ruta Sepetys
A fifteen-year-old girl fights for her life amidst Stalin's genocide.



_________________________________________
April



KAT, INCORRIGIBLE (Atheneum)
Stephanie Burgis
In Kat Stephenson's Regency England, magic is the greatest scandal of all - but Kat's not going to let that stop her when there are highwaymen to battle and true loves to catch for her older sisters!



BLOOD MAGIC (Random House)
Tessa Gratton
A novel about two teens who meet in a cemetery and plunge into a dangerous world of dark magic, first love, and the deadly secrets that hide in blood.

LIPSTICK LAWS (Graphia/Houghton Mifflin)
Amy Holder
Sometimes popularity comes with a price...especially when the Lipstick Laws are involved.




MEMENTO NORA (Marshall Cavendish)
Angie Smibert
A teenage girl struggles to hold on to her memories—and her identity—in a world that finds it far more lucrative for everyone to forget—and keep on shopping.